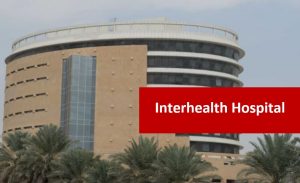 InterHealth Hospital
InterHealth Hospital is a 107 bedded hospital operated by InterHealth Canada in Riyadh, Saudi Arabia.
Located in the heart of Riyadh, it is "the first and only" private hospital to be present within a governmental university campus in the Kingdom of Saudi Arabia, allowing ease of practice for the Doctors working at the university and InterHealth hospital, as well as a considerable reduction of the waiting time of the patients for scheduled interventions.
It thrives to meet the needs and expectations of its patients and their families by providing impeccable standards of treatment and care, with its team of skilled and highly experienced doctors, nurses, technicians, and other support staff; The InterHealth Hospital utilizes digital technology, state of the art medical equipment while implementing local and international guidelines and standards.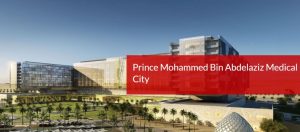 Prince Mohammed Bin Abdelaziz Medical City

InterHealth Canada was contracted to provide strategic planning and system implementation at the Prince Mohammed Medical City (PMMC) in Al Jouf, Kingdom of Saudi Arabia.
InterHealth Canada provided the following critical aspects of operational master planning: Clinical Design Review; Design Model of Care and Operating Model; Clinical Service Planning; HR and Talent Management Planning; Master Plan Integrated Implementation Plan; Supply Chain and Supply Chain Management; and Quality and Regulations Strategy.
PMMC will become the central hub of the healthcare system in the Northern Region of KSA – serving a population of over 2.1 million. PMMC will offer a full range of tertiary and acute care services, with an end capacity of approximately 1,000 inpatient beds.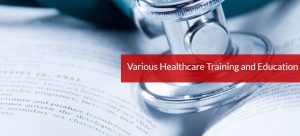 Various Healthcare Training and Education

In response to a Royal Decree, InterHealth Canada was contracted by the SKA Ministry of Health General Directorate of Training and Scholarship to develop the following programs:
1. An Entry to Practice Program- a comprehensive training program that prepares over 6,000 health institutes graduates for the workplace by improving the competencies required by their work environment.
2. Acute Critical Events Simulation (ACES) and CanMEDS Training Programs.
3. Staff training in selected topics in Emergency Medical Services and Healthcare Emergency Management in nationwide hospitals.
4. Patient Safety Programs
InterHealth Canada collaborated with international leaders and organizations and leveraged the local content and expertise in a standardized method of delivery. The vast success of the programs is owed to the fact that the content delivered was developed through a series of workshops between the local and international teams to ensure that not only the programs are to the highest standards, but that they reflected the local context and trainee level of preparedness for the programs.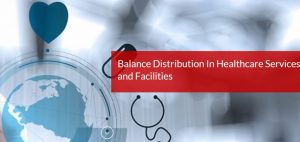 Balance Distribution In Healthcare Services and Facilities

The Saudi Health Council, through this project, aims to progress in the equitable and optimal distribution of healthcare services provided to all residents of the Kingdom of Saudi Arabia.
InterHealth Canada proposed practical methods to examine the international experience in building rates and policies of the balanced distribution of healthcare services, to evaluate the current situation of healthcare distribution, in order to develop an integrated strategic plan according to the applied rates.
The project outcomes are a long-term future plan of healthcare services and facilities in the kingdom based on projected demands.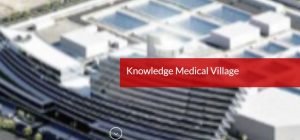 Knowledge Medical Village

InterHealth Canada is working with the King Abdul-Aziz University investment arm, Wadi Jeddah for the development of a 210-bed multi-specialty private hospital in Jeddah.
During this time, InterHealth Canada will provide the following: consultancy during the late design phase, Clinical and clinical support services planning and execution, knowledge transfer as well as training and development provision.
The overall Hospital Strategy focuses and maximizing the patient experience and medical outcome.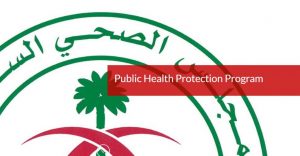 Public Health Protection Program

The Public Health Protection project aims to develop an integrated Public Health Strategy in the kingdom in accordance with principles included in the Health Care Strategy.
InterHealth Canada was awarded the contract in which it had to assess the current situation of the public health protection system, analyse and identify possible opportunities of improvement. InterHealth Canada also built an executive plan for the advancement of the public health protection programs based on international standards and lessons learnt from previous international consultations and experiences.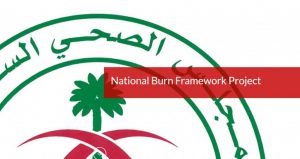 National Burn Framework Project

InterHealth Canada main objective in this project is to develop a comprehensive Framework for a National Burn Treatment Program based on best practice standards that will set the foundation for an implementation strategy. InterHealth Canada partnered with world leaders in Burn Treatment Program to propose a customized and integrated framework covering the entire spectrum of care, including prevention all the way to rehabilitation and care provider education and certification.
If you're in college having a variety of projects to complete and you're wondering how to choose the college writing paper right web-based paper writing service. Before you hire an online writing service There are a lot of factors you should consider. They are backed by numerous customers , and they've been a reliable service provider for a long time. Read reviews, check samples, and look for personal comments before deciding. In order to make it simpler for users to identify the best web-based writing services, we have compiled this listing.
If you're a college or high school student You will likely require an essay writing service that can assist you in writing your essays. Many of these services are trusted, and it is possible to discover a variety on the web. These tips will help you choose the right one. Here are some suggestions to help you pick the most appropriate service. There are a variety of reasons to use a college writing service. There are several benefits to using a service like this, and the advantages are discussed below.