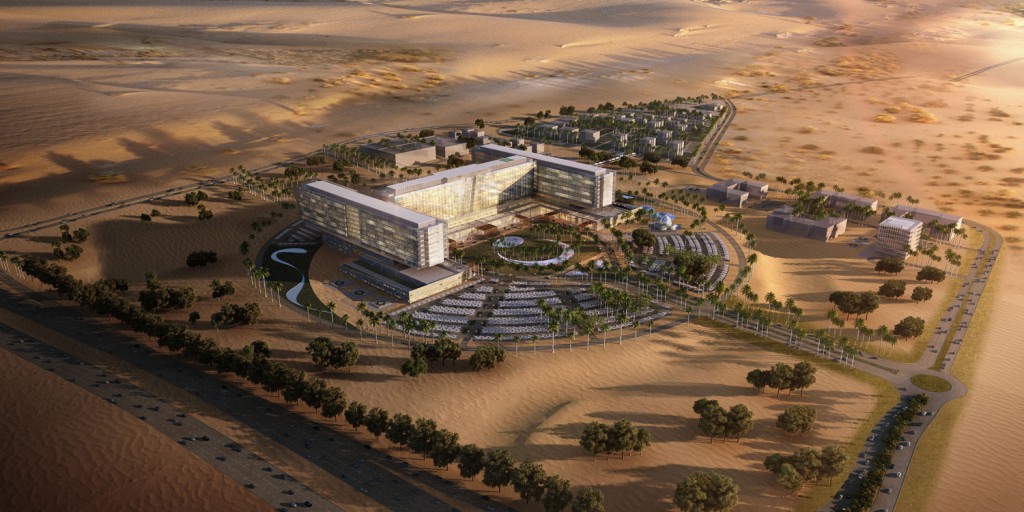 Prince Mohammed Medical City
In 2013, InterHealth Saudi Arabia was awarded the Master Planning contract with the Kingdom of Saudi Arabia's Ministry of Health for Prince Mohammed Medical City (PMMC) conjunction with PricewaterhouseCoopers (PWC). InterHealth Saudi Arabia provided a provision of strategic planning and system implementation at the 1,500 bed Prince Mohammed Medical City in Al Jouf, Kingdom of Saudi Arabia which is one of five major medical cities being built acting as the main tertiary care referral centers in the Kingdom. PricewaterhouseCoopers provided consultancy on administrative and IT elements.
The PMMC Master Plan provides a framework for the development and implementation of the largest most sophisticated hospital to serve Al Jouf and the Northern Region. The Master Plan validates the initial concept and provides a roadmap for the development of tertiary centers and specialty hospitals to deliver complex clinical services to the region.